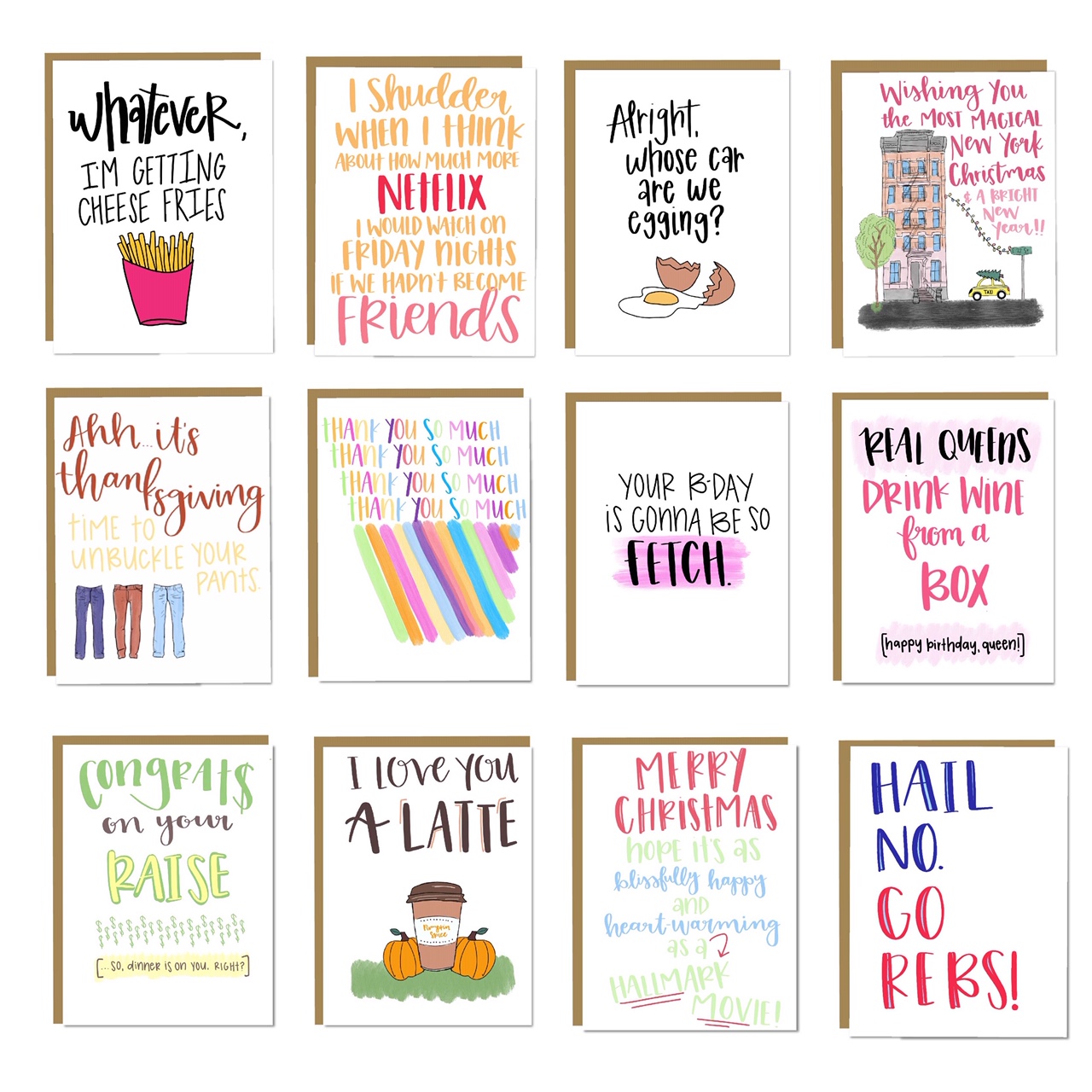 Custom 12 Pack of Cards
A creation form will appear after you press "add to cart". This 12 pack is the perfect gift for any occasion- holidays, birthdays, housewarming - you name it! Add these to your cart and get to customizing!
*These custom cards will come with tan envelopes enclosed in a clear plastic gift box packaged with care!